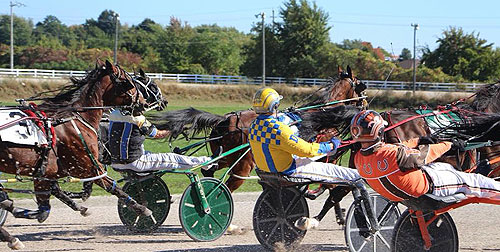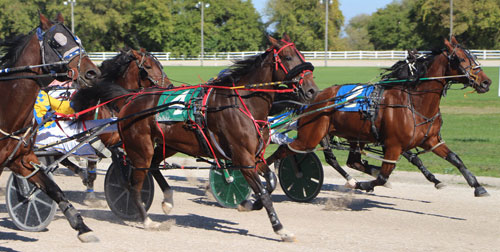 Leamington Raceway
We have been granted 13 race days for 2022!
With a Post Time of 1:00 pm.

Attention Leamington Raceway fans! We are pleased to announce that we will be allowing 100% capacity in the grandstand as of October 10th. All fans will be required to do a pre screening at the front gate, remain 2 metres apart from those not in your party, and masks must be worn unless seated. Pre registration is not required at this time.

Starting September 22 2021, The Province of Ontario is requiring anyone over the age of 12 entering for indoor dining (seated at a table) or attending indoor events, be fully vaccinated with 2 doses within the last 14 days. Because the Leamington Raceway facilities are outdoor, you do NOT require proof of vaccine to attend the races. If you plan to either sit, eat or drink INSIDE, be prepared to have digital or paper proof of Covid-19 vaccine and government issued photo ID with matching name and birthdate. Please note that fans CAN come inside to place bets and/or order beverages at the bar without vaccine proof, as long as they sit outside afterwards. The food service is operated outdoors so access to that amenity is not limited.

If you have proof of a medical reason for not getting the Covid-19 Vaccine, we require an official doctors letter and matching ID.

Thank you from the Lakeshore Horse Racing Association at Leamington Raceway!